One of my absolute favorite snacks is trail mix! This past Sunday my husband and I went on a short hike and took some trail mix with us to enjoy. I usually don't measure out what I put into these mixes because it depends on what I want to be the heavier flavor of that particular mix, so feel free to change the ratio of ingredients as shown in the picture. There are many other combinations that can be made with these ingredients and more! The blueberries and cranberries could be mixed together for a patriotic trail mix, or the blueberries and banana chips would make a yummy combination. The possibilities are endless!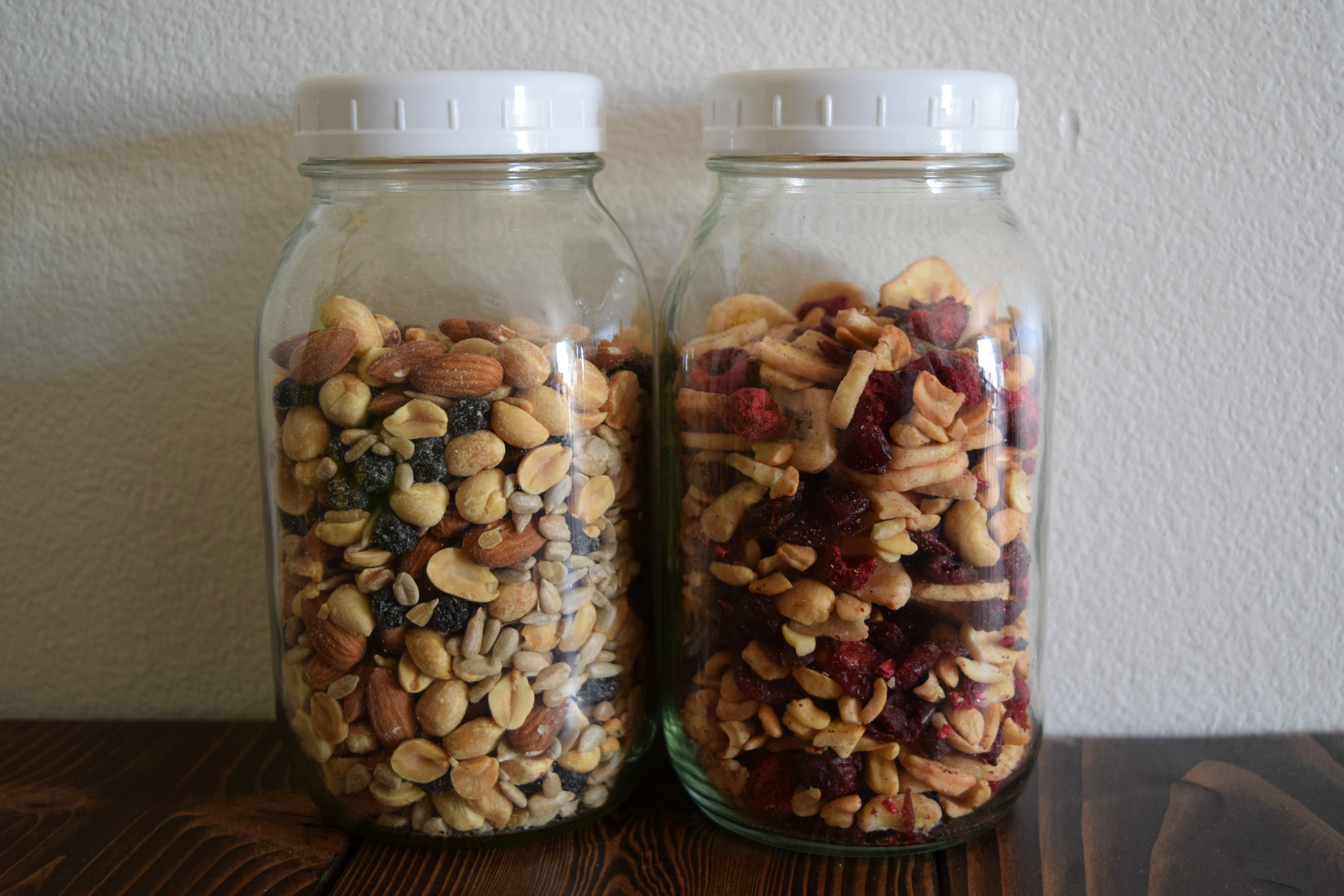 The mix on the left consists of: peanuts, almonds, sunflower seeds, and dried blueberries.
The mix on the right consists of: cashews, dried raspberries, banana chips, and dried cranberries.