Granola Bars are one of my favorite snacks…they're easy to make, easy to grab in a hurry, and of course very delicious! For these granola bars, I decided to give a healthier update to a favorite made with chocolate chips. Although I used almonds and dried blueberries, there are many combinations that could be made (cashews and raspberries, banana chips and blueberries, peaches and almonds…endless combinations!).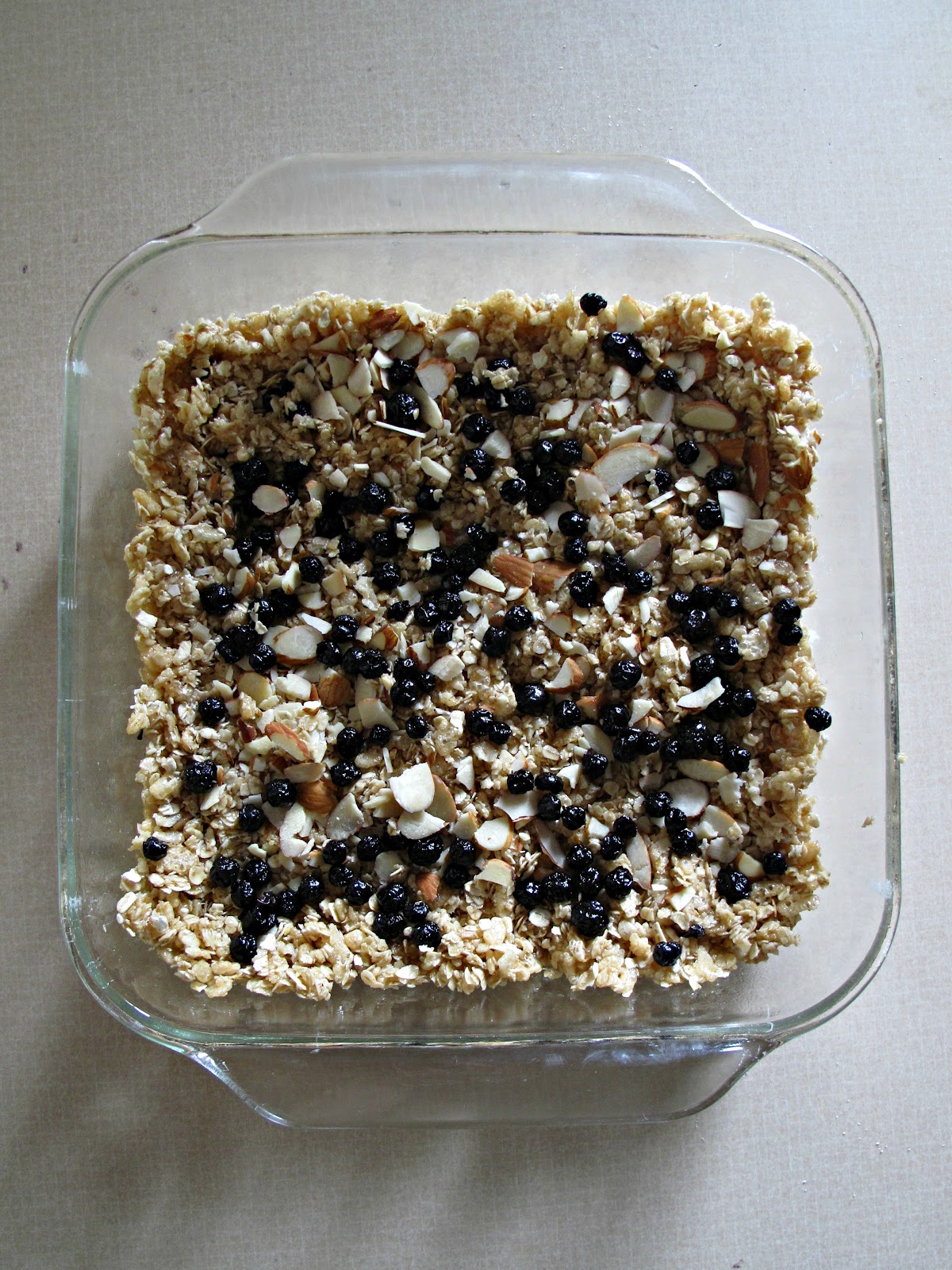 Almond Blueberry Granola Bars
1/3 cup light brown sugar
¼ cup honey
4 tablespoons unsalted butter
2 cups quick-cooking oats
1 cup crispy rice cereal
½ teaspoon vanilla extract
handful of dried blueberries
handful of crunched almonds
1. Lightly grease an 8-inch square baking pan; set aside.
2. In a large bowl, stir the oats and rice cereal together; set aside. In a small saucepan, melt the brown sugar, honey, and butter together over medium-high heat until it begins to bubble. Reduce the heat to low and cook for 2 minutes. Remove from heat and stir in the vanilla extract.
3. Pour the melted mixture over hte dry ingredients and mix well to moisten all ingredients. Pout the oat mixture into the prepared pan and press down to ensure that the ingredients are tightly compacted in the pan. Sprinkle the top evenly with the bluerries and almonds and press down on the top lightly with the back of a spoon.
4. Cool at room temperature for at least 2 hours, or until the bluerries and almonds are set before cutting into bars. Wrap in plastic wrap or keep in an airtight container and store at room temperature for up to 5 days.