The past few months I've been on an Alfredo kick. Usually with just a bit of salt and pepper, sometimes with a few sun-dried tomatoes thrown in, but never anything else. Well the other day I was admiring the basil in our window box and thought about how tasty Alfredo would be with a little pesto in addition to the sun-dried tomatoes, so I tested it out. I was right, it was divine!! I used this recipe from Better Homes and Gardens as a base, and just added 2 extra ingredients. Mushrooms and garlic, roasted peppers, or even a hint of lemon would be a great addition to the basic Alfredo sauce as well. Mmm!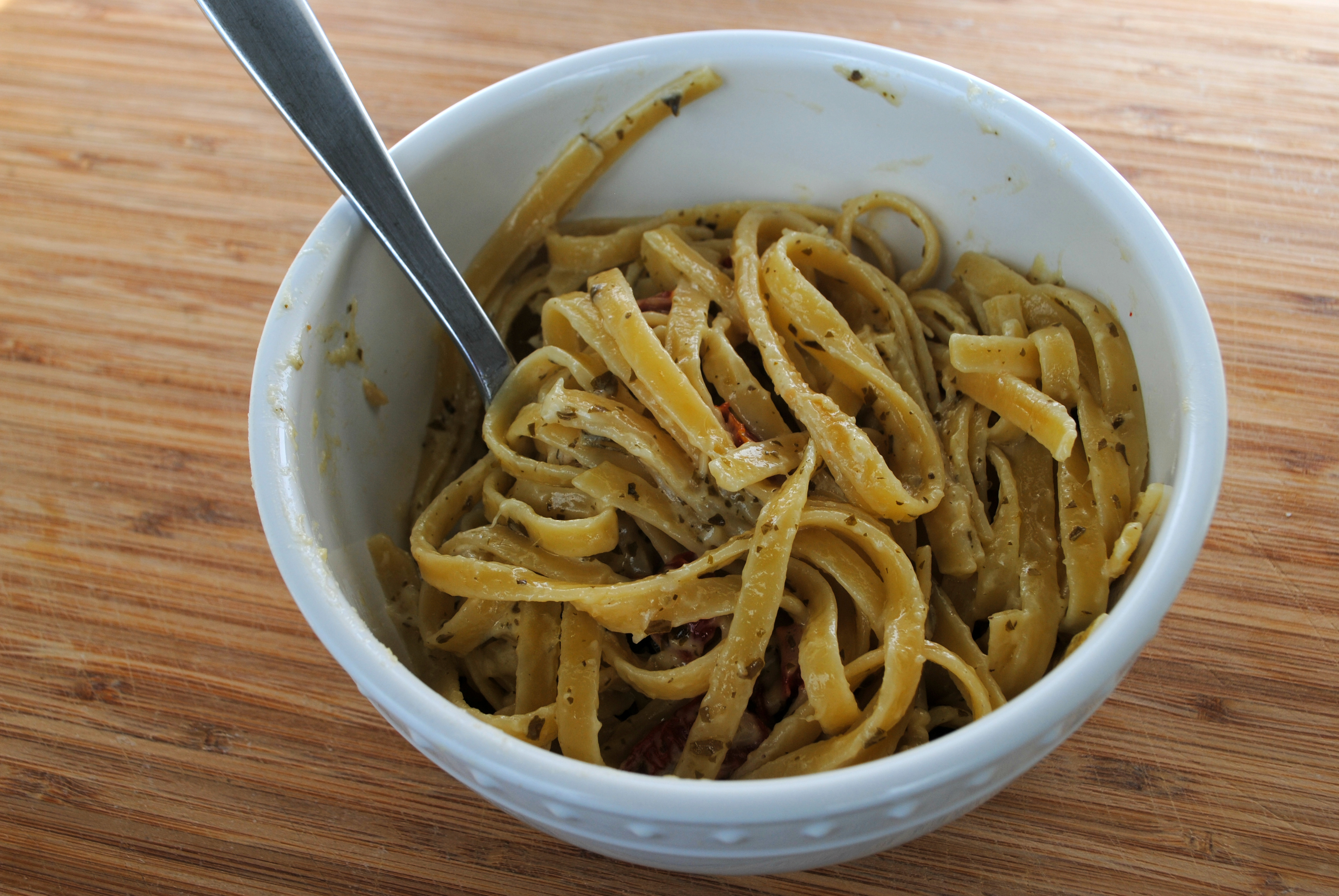 Pesto Sun-Dried Tomato Alfredo
adapted from Better Homes and Gardens
2 tablespoons butter
1 cup whipping cream
1/2 cup freshly grated Parmesan cheese
1/4 cup chopped sun-dried tomatoes
1/4 cup pesto
salt and pepper to taste
1. In a saucepan melt the butter over medium heat, being careful not to brown the butter. Carefully pour the cream into saucepan with butter and season with salt and pepper to taste. Bring the butter-cream mixture to boiling; reduce heat to a simmer and cook the sauce gently until it begins to thicken, stirring frequently with a wooden spoon. This will take 3 to 5 minutes.
2. Stir in pesto and sun-dried tomatoes, until they are incorporated and heat for 1 minute. Remove pan from heat and stir in Parmesan. Continue stirring until cheese is incorporated into sauce.
3. Toss with 8 oz of hot, cooked, and drained pasta. Serve immediately.