It's now less than 2 weeks until my due date (yay!), so in honor of that I will be sharing some baby-related projects over the next few weeks. Most of them will be things I made for the nursery, but possibly a few other little projects here and there, depending on the time frame and schedule that is pretty unknown at this point. Anyway, today I wanted to share the darling rustic baby headband holder I created to hold some of our baby's headbands. She has so many that there is still a small compartment in a drawer with more in it, but I decided to showcase the ones that match the colors of her nursery, neutrals and lavender. Since we live in a rental, we are unable to paint the walls, so it worked out that everything I made actually looks good on them, because I would have gone with a different color!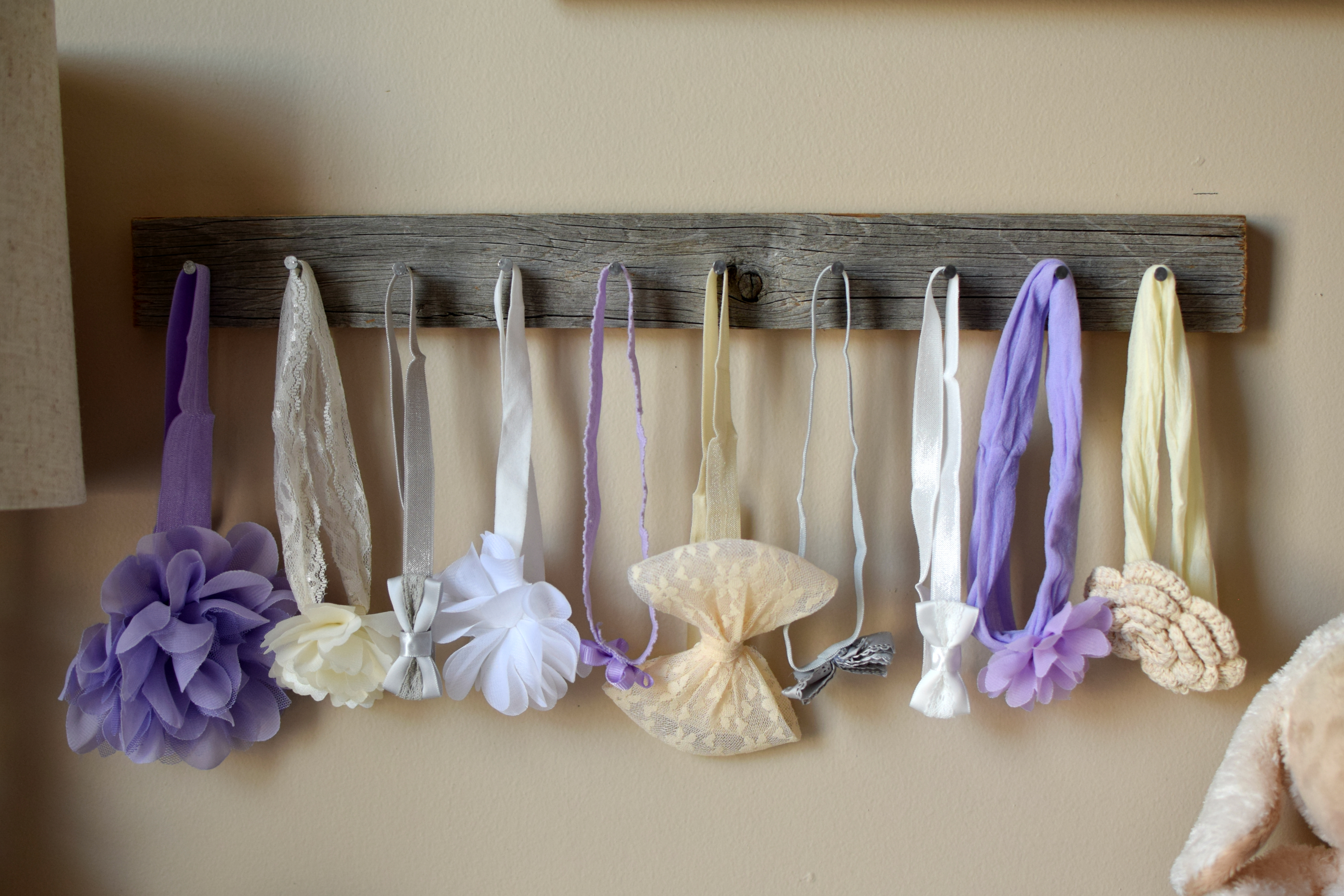 Only 3 (well more if you're counting the headbands) things are needed for this project: a rustic piece of wood, some nails, and a way to mount it to the wall (I used a Command strip). For the length of board I used, about 18 inches, I decided I wanted to have 10 headbands displayed, so the very first thing I did was lay the nails out on the board to figure out where I wanted them placed. Next I marked the location with a pencil, and finally I hammered the nails part of the way into the board, leaving plenty of room for headbands to hang off. After mounting it to the wall with Command Strips, I then just had to pick the headbands to hang off of it, and that's it!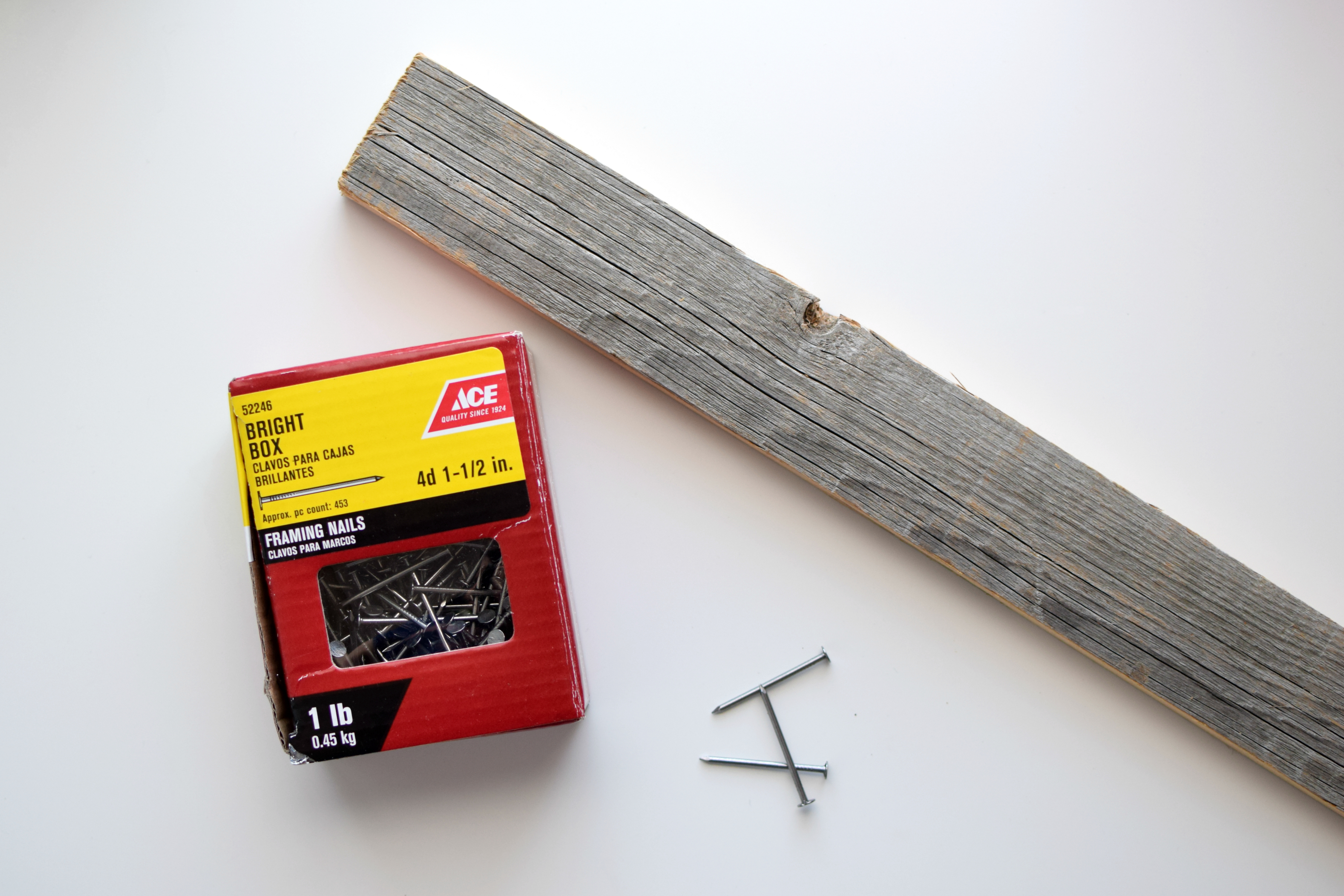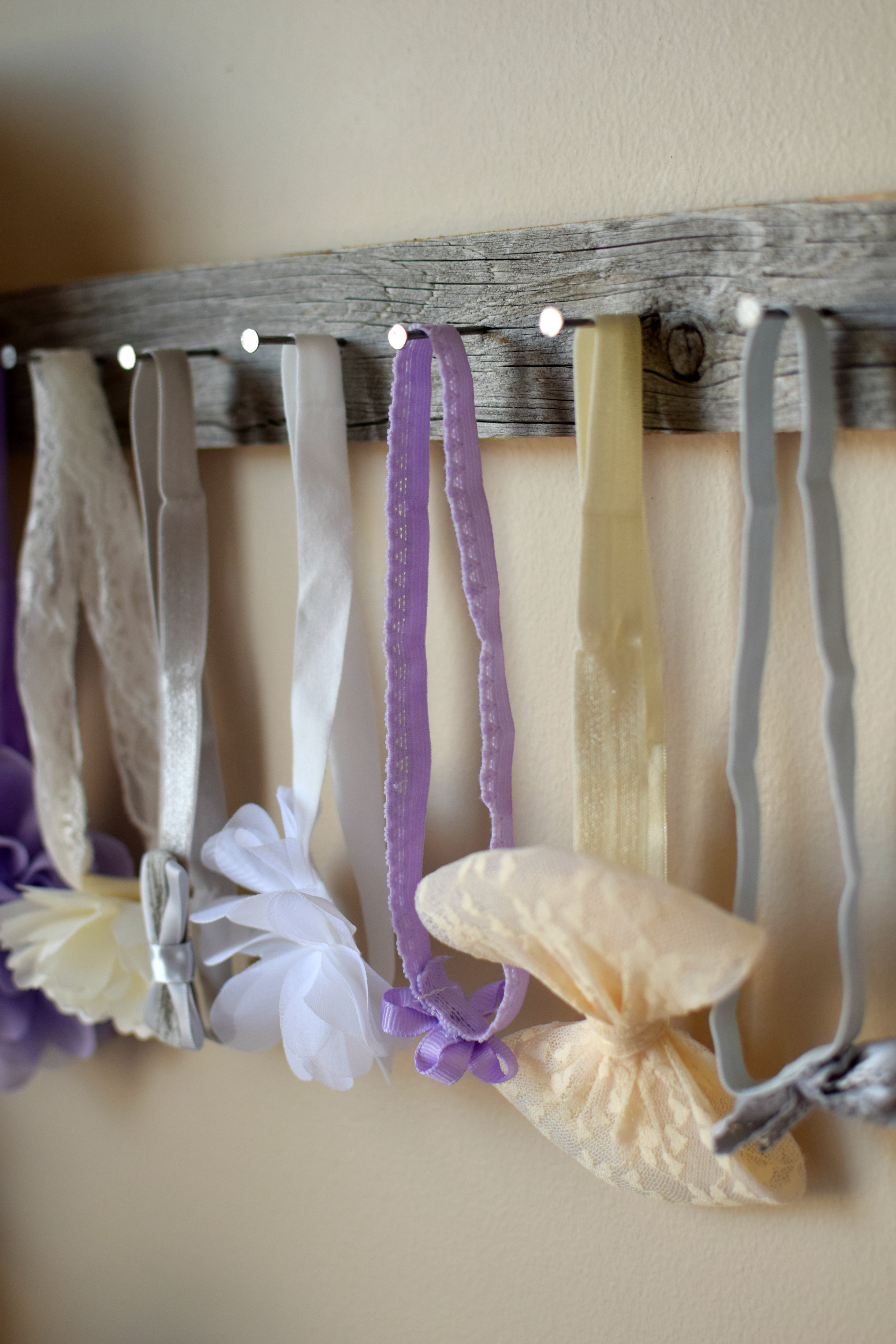 It was super simple to make, and went along perfectly with the farmhouse/lamb nursery idea I had. This same project could be used to hang bow ties for a little boy, necklaces, keys, really anything you can think of that needs hanging! I just love it!!!