It's about time I share the headboard and nightstands we built earlier this year! My husband did most of the work, but I was a pretty good helper 🙂 Technically this wasn't our first building project (we had already built a planter), so building wasn't completely new to us. Lucky for us, this time around we had a miter saw and Kreg Jig to use! We decided to stick with pine as our wood, but had a difficult time finding good pieces. I kind of wish now that we would have spent even more time and gone to more places to get the best wood pieces, but we can't change that now, only remember it for future projects. Anyway, we started both of these projects in November! It's been a fun project to work on,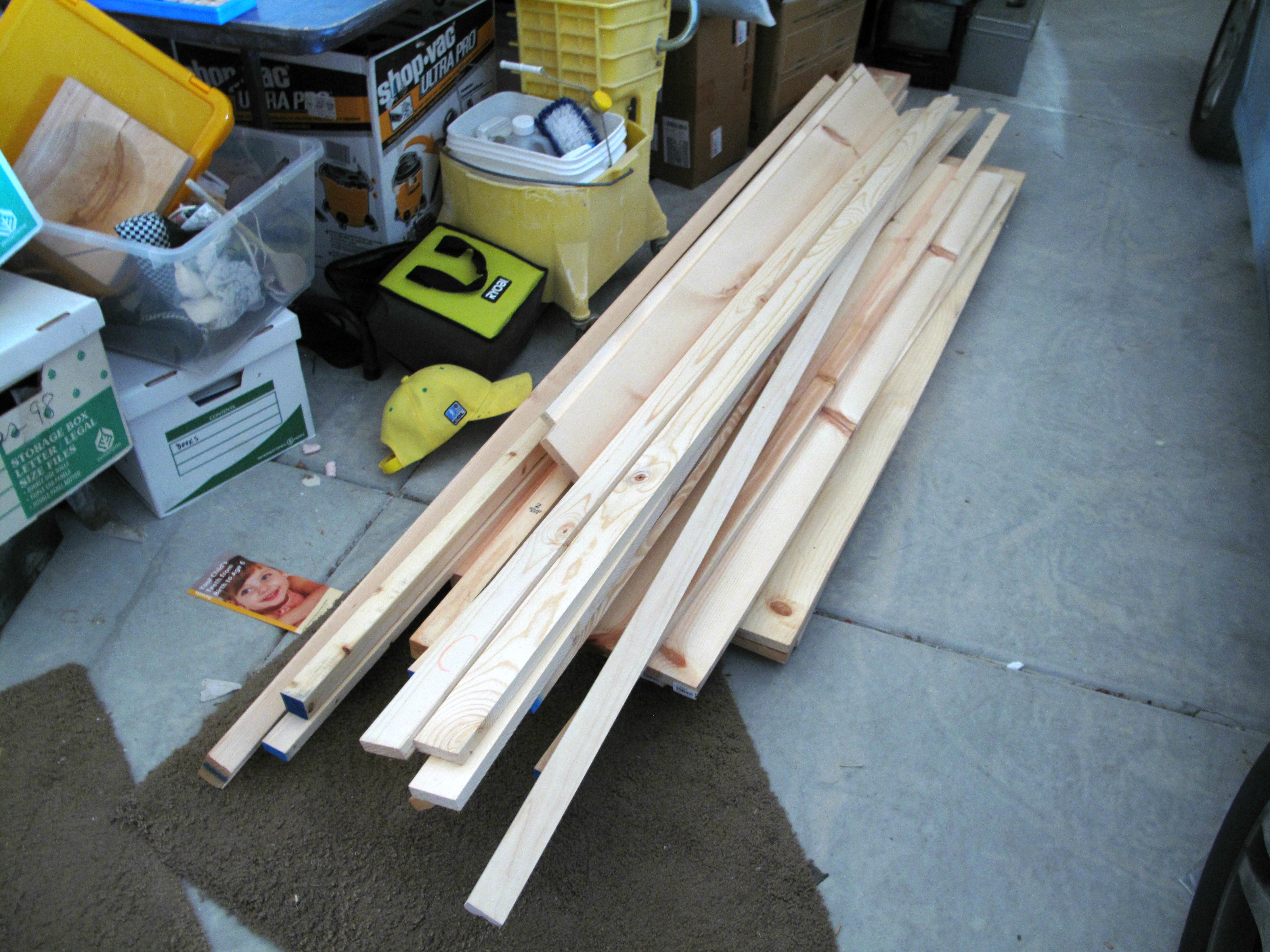 We started with the headboard, which came together beautifully. From a builders' prospective, there aren't many mistakes on it at all, which is great with this being our first time building actual furniture. And just like most DIY furniture builders these days, we used a plan from Ana White. Someday we want to build the rest of the bed, isn't it perfect?! Anyway, I first wanted to paint the headboard white, but with our sheets and quilt being a cream color I didn't think that would look good (and didn't want to remake a king quilt and buy new sheets), so we decided staining would look the best. But as we looked into it, we started to wonder if our pine would stain as nice, especially since we had a hard time finding good pieces. The color that kept coming to my mind was gray, but after searching on Pinterest and Houzz I couldn't really find a gray painted wood headboard, only fabric ones, so it was hard to picture if the gray would really look good on wood. After much indecisiveness we decided on gray, and boy am I glad because it looks lovely on the headboard!!! Not to mention the gray will really complement our cream sheets and cream, purple, and green quilt.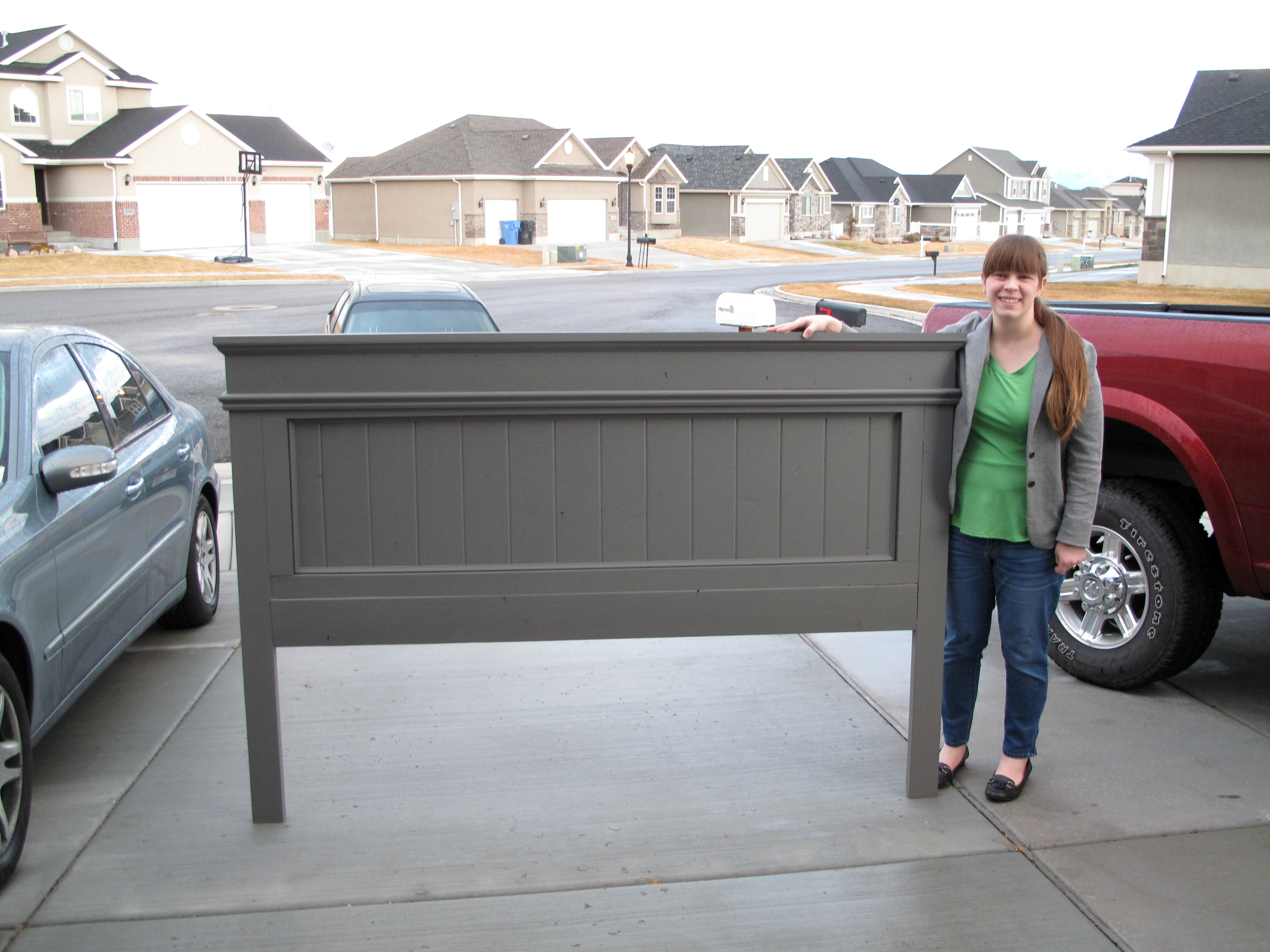 Now the nightstands are a little different. We knew they'd be harder to build, and since we didn't have the best of wood they ended up not fitting together as well as we'd hoped. As far as the plan goes, we used a combination of this plan and this plan, in addition to modifying a few things (like another shelf!). The part I was the most worried about (the drawer) ended up working out great, but the shelves didn't fit very well. The night we brought them in we discovered they were just barely too wide for our room! Back to the workshop they went, where my husband narrowed them to fit better. He also fixed the part of the shelf that was a little messed up, so now they are perfect!! We went with the same gray for the top and the shelves as we did the headboard, but supplemented it with a slightly creamy white. I love the two-toned color scheme!!! They aren't perfect, but I love them anyway!